Minerva Biotechnologies is a company that creates remedies to help patients battle against cancer. Even though the treatment is up to your doctor, bringing up these creative methods can help protect your body from allowing the cancer to spread to other vital organs.
What Is Minerva Biotechnologies?
Cancer is a disease that impacts 12.7 million people a year in the entire world, with over half of those people dying from it.
These staggering numbers have gone down in recent years, but the medical community still struggles to get ahead of the disease to start making major adjustments in how many cases are fatal. Treating cancer is often a brutal process, with some treatment plans including radiation, chemotherapy, or both.
While you may be able to get these treatments locally, you may not consider all the efforts that the medical industry is making to overcome the disease. Minerva Biotechnologies is just one of the many companies seeking to make a difference.
Minerva Biotechnologies is an innovator in the industry, focusing their energy on creating immunotherapies and cancer drugs that have the power to overcome up to 80% of solid tumors.
With this type of reaction, their innovations make it possible to potentially prevent your tumors from metastasizing and spreading. Their use of stem cells can easily make them one of the essential groups that revolutionizes the practice of regenerative medicine.
What's Their Approach?
With thorough research over the years, Minerva has determined that cancer cells transition into a stem cell state, which occurs when your body essentially "reprograms" them. The efforts of Minerva involve reversing this effect so that the cells can mature and stop growing, which means that the cancer would be cured.
There are many patents that are currently established by Minerva that they've used to help develop these remedies, including patents for:
Cells that are included in both the growth of stem cells and the growth of cancer cells
The growth factors that contribute to cancer cells that metastasize
How to stop cancer from growing, spreading, and thriving
Minerva Biotechnologies And Anti-Cancer Therapies
Right now, the website advertises three different methods of treatment. Even though the website provides you the details you should know about this treatment, you will need to speak with your doctor about the best attack on your disease.
This remedy covers many types of cancer, but the only one that can make the medically-informed decision in the best way to be aggressive with your disease is your oncologist. Luckily, since Minerva has such a significant presence, your doctor may already have the information they need to make a decision.
Read on below to find out about the three different therapies that Minerva Biotechnologies is behind.
Cancer Immunotherapy
Immunotherapy is a treatment that helps your body increase its naturally-occurring defense against disease to help you eliminate the cancer.
Essentially, it works to make your immune function at an elevated level to protect you from and to aid in the healing of cancer cells. Right now, this form of treatment can attack cancers that are MUC1* positive. Over 80% of cancers are included in this categorization.
In fact, it covers some forms of breast and pancreatic cancers, treating many stages. Currently, research is being performed to determine if this remedy can be used on more aggressive forms of these types of cancers.
Antibody Therapeutic For MUC1* Positive Cancers
In this type of treatment, Minerva has the ability to develop an antibody fragment, which is meant to grab onto existing cancer cells.
At this point, this type of treatment has been found to be effective in certain types of prostate cancer and breast cancer, though much of the testing has occurred in vitro and in animals.
At this stage, no side effects have been listed, which would be a significant advancement over chemotherapy, which tends to make you so sick that you can't even manage to gather an appetite.
Anti-Metastasis Antibody
This antibiotic treatment is meant to help control cancers that have the potential to metastasize and spread to other organs in your body.
Minerva offers a formula that blocks off this growth factor, which means that you stop the cancer before it becomes much worse. Most of the testing has been performed with the testicles in mind for preservation.
This type of remedy is unheard of, since no other company has attempted to counteract the spreading of cancer with an antibiotic, but the results simply cannot be argued.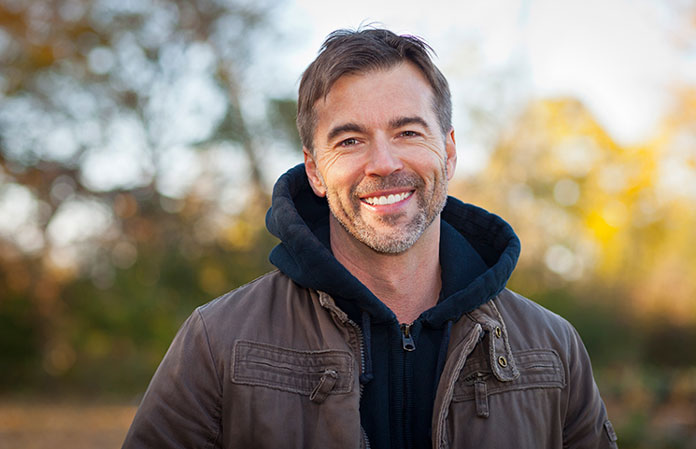 Contacting Minerva Biotechnologies
Even with all the details and information that is available online about the different ways that Minerva has impacted the medical community, you may want to learn more information.
The contact page on the website gives you the opportunity to fill out the online form, but you can still contact them directly via phone.
Call 781-487-0200 and select extension 103 to reach a representative.
However, without hours of operation, it may just be easier to fill out the online form. If you just want to receive updates on everything that Minerva Technologies does, then you can sign up on the website to receive their emails.
Minerva Biotechnologies Summary Review
If you're diagnosed with cancer, you want to make sure that your doctor is doing everything within their power to help you overcome your struggle with this potentially fatal disease.
You can bring up the studies and the treatments that are offered by Minerva Biotechnologies to help bring these remedies to their attention.
While no monetary value has been listed on the website, cancer treatment is frequently covered by medical insurance in some way. If you want to overcome your struggle with a potentially fatal condition, you should learn more about what Minerva Technologies has to offer.
[vc_btn title="Click Here To See The #1 Rated Probiotic" style="3d" shape="square" color="juicy-pink" size="lg" align="center" i_icon_fontawesome="fa fa-info-circle" link="url:https%3A%2F%2Fsupplementpolice.com%2Ftop-selling-probiotic|title:Top%20Rated%20Probiotic|target:%20_blank" button_block="true" add_icon="true"]