We all know Vitamin B offers us several health benefits for our bodies, including lowering risk of strokes and preventing Beriberi, which is a disease caused by a Vitamin B-1 deficiency.
Vitamin B adds energy and builds healthy blood cells. Beriberi is often found in undernourished individuals, as well as some heavy drinkers.
The condition may lead to a loss of feeling in feet and hands, wobbly walking, and lower limb paralysis. In the worst cases, it can create congestive heart failure. If you are a heavy drinker, healthcare workers suggest taking a daily Vitamin B supplement.
Vitamin B is found in whole grain, green vegetables, and dairy products.
How Can Vitamin B Protect Against Pollution?
Did you know that Vitamin B can also be used to decrease the impacts of air pollution in our bodies? The first testing to assess if Vitamin B supplements can change both physiologic and biologic responses to air pollution exposure was performed at Columbia University.
The Mailman School of Public Health also tested healthy nonsmokers who took Vitamin B supplements to discover that they:
Weakened the effects of air pollution on their heart rate by 150%
Reversed negative impacts on hearing and immune systems
Reduced white blood cell counts by 139%
Reduced lymphocyte counts by 106%
The test was conducted by giving placebo pills to 18 healthy, nonsmoking adults between the ages of 18 and 60. They took the "fake" pill for four weeks and were then exposed to concentrated ambient PM2.5. Ambient PM2.5 is one of the most common pollutants that adversely impact our cardiovascular systems.
Then for the next four weeks, the same set of volunteers took Vitamin B supplements daily before they were once again exposed to concentrated ambient PM2.5. The results were reported as we noted above.
It is important to point out that the testing was performed in individuals from urban areas that exhibit lower levels of air pollution than the larger cities where pollution already exceeds air quality standards.
While the study did complete with these very positive results, pollution will remain a volatile issue for many countries that exceed the air quality standards.
An assortment of other testing indicates that a very high consumption of Vitamin B can completely alter the damaging effects of air pollution on our bodies. Some studies support high doses of Vitamin B can even improve symptoms of schizophrenia and dementia. High doses also impact the extent of genetic damage and protect DNA from harmful pollution.
Adding to our existing concerns with air pollution, researchers also have evidence that airborne particles of magnetite can enter our brains and wreak havoc in a wide variety of other ways. Magnetite is smaller than the width of one single hair. The impact it has on our minds is toxic, as it kills off our brain cells.
More studies are needed because there were two types of magnetite found in the tested brains, one that was convincingly matching particles present in the air and another that did not match the particles already present in the air.
The theory is that our brains may have a certain level of protective magnetite to help ward off the evils of that found in the air. Even though we know that air pollution has damaging health effects, we still need further studies to better understand the full level of impacts of air pollution.
What Is Air Pollution?
Air pollution is defined as having contaminants in the air we breathe that are the result of smoke, gasses, carbon, nitrogen, and sulfur. Just our actions and natural processes generate air pollution both inside and outside our homes.
Air pollution has been blamed for about seven million global deaths since 2012, about 1.3 million per year. As a matter of fact, indoor and urban air quality are reported as being two of the world's worst pollution problems.
Primary pollutants include:
Carbon dioxide
Sulfur oxides
Nitrogen oxides
Carbon monoxide
Volatile organic compounds
Particulates
Persistent free radicals
Chlorofluorocarbons
Ammonia
Garbage, sewage, industrial processing smells
Radioactive pollutants that come from explosives, nuclear explosions, and radon
If that were not enough, secondary pollutants like coal burning, vehicle emissions, ground level ozone, and peroxyacetyl nitrates are other daily contributors.
These all come from both natural and manmade sources, such as:
Power plants
Motor vehicles
Wildfires as well as controlled fires that are part of forest management
Aerosol and paint fumes
Landfills generate methane, which is flammable and can add explosive mixtures to the air
Nuclear weapons, germ warfare rocketry, and toxic gasses
Dust storms, volcanic activity, and ashes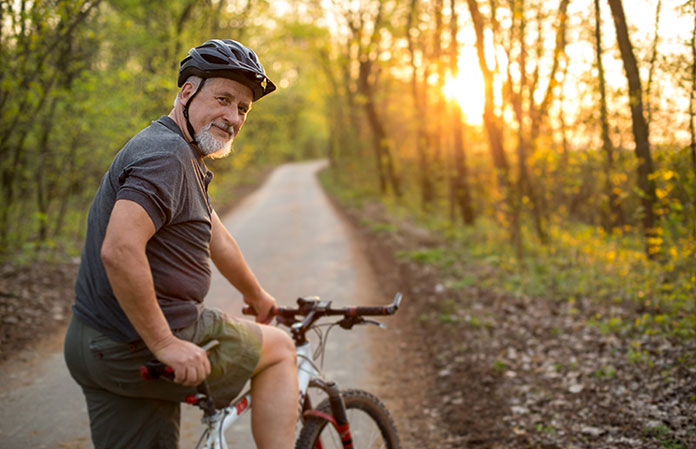 What Is Being Done
The EPA is a very active participant in air research, and they revise national air quality standards when necessary. They have identified states with the largest problems and are working with them to get better data to support recommended actions to implement changes that will help improve air quality in those areas.
They also require locations to develop and implement plans that will result in conditions that meet the EPA's defined standards. They are issuing updating emission standards that need to be met, and that includes fuel and fuel additives.
Continued monitoring and enforcement of the Clean Air Act will keep us focused in the right direction. Control is completed via investigations, inspections, and testing. Provisions of the act not only sets limits but also grants authority to the EPA to limit emissions that originate from chemical plants, steel mills, and utilities.
States can have more strict laws, but weaker restrictions than the ones established and enforced by the EPA are not permitted.
Climate changes are another contributor to pollution, and as we know, there is a significant amount of research on global warming. The EPA is also a partner in climate change research. Reduction efforts will continue, and some alternatives have been identified.
We can replace fossil fuel combustion by using seasonal thermal energy storage and ground source heat pumps. Power generation from nuclear and other renewables can replace electric power generation, which comes from burning fossil fuels. And the newer electric cars are replacing older automobiles driven by the same fossil fuels.
Our centralized control agency regulators are key and the critical component of our efforts to beat air pollution.
Vitamin B For Outdoor Pollution Summary
We believe this all culminates in compelling evidence that as a country, we are approaching pollution concerns from all angles, which will hopefully lead us to some future point where the impacts of air pollution can be reduced, as well as the air pollution itself will be decreased.
Aside from the Vitamin B testing results, we have also confirmed that Ambient PM2.5 is an essential factor.
[vc_btn title="Click Here To See Our #1 Recommended Vitamin Supplement" style="3d" shape="square" color="juicy-pink" size="lg" align="center" i_icon_fontawesome="fa fa-info-circle" link="url:https%3A%2F%2Fsupplementpolice.com%2Fbest-vitamins|title:Our%20#1%20Recommended%20Vitamin%20Supplement|target:%20_blank" button_block="true" add_icon="true"]