LipoBurn Topical Fat Burner is an advanced topical fat-burning treatment that targets specific areas on the body. Unlike other weight-loss products, LipoBurn is directly applied to problem areas that are not impacted by cardio.
Increasing key activity on the topical areas that need attention before a competition, LipoBurn is ideal for bodybuilders and athletes wanting to draw attention to the muscles and contours of the body.
Firming and smoothing the skin, LipoBurn helps users eliminate excess water weight in certain stubborn areas. A safe and effective fat-reducing treatment, LipoBurn targets cellulite-prone zones such as the stomach, arms, and thighs.
About LipoBurn Topical Fat Burner
LipoBurn Topical Fat Burner is manufactured by the company Mind and Muscle. Committed to providing customers with the knowledge and inspiration needed to achieve fitness and wellness results, Mind and Muscle is dedicated to a simple idea, that it is possible to re-design the genetic predispositions of the human body.
In layman's terms, the company believes that the body can be transformed and sculpted to create a unique physique. Providing customers with unique products guaranteed to fit every fitness need, Mind and Muscle offers everything needed from nutrition to training.
Designed for both men and women, LipoBurn is specially formulated for the anatomical build of athletes and bodybuilders. Featuring an advanced technology spot reduction system, LipoBurn utilizes a variety of fat-burning ingredients that work together to reduce fat where it is applied.
A great way to shed the final few inches that just won't budge, the treatment decreases insulin sensitivity in the fat cells, preventing the storage of new fat in the specific treatment areas.
By lowering cortisol levels, or the stress hormone, LipoBurn helps to control blood sugar levels, regulate metabolism, and help reduce inflammation. The appeal of LipoBurn is due to it being a safer alternative to medical procedures such as liposuction.
Although there may be some visible improvement, weight-loss procedures are painful and risky, and many are often left disappointed. Resulting in maximum fat depletion, LipoBurn decreases cellulite and burns subcutaneous fat even while users are resting.
For the best results, it is recommended that users simply administer 8-12 sprays of LipoBurn before any cardo session.
In addition to high protein and dietary supplements, users will see the results in as little as five sessions. To avoid ingestion, it is advised that users wash their hands after applying.
Ingredients in LipoBurn Topical Fat Burner
An advanced formula that allows athletes to treat extra pounds around the abs, thighs, and glutes, LipoBurn helps users look their best. Featuring a variety of fat-burning properties, the ingredients found in LipoBurn, as well as their benefits, are listed below.
Piperine
An extract of black pepper that is used to increase fat-burning mechanism. Delivering essential nutrients into the deep layers of cellulite and fat cells, studies show that piperine can successfully prevent the formation of fat cells and reduces fat levels in the bloodstream.
Featuring a wide range of antioxidant properties, this ingredient offers a variety of health benefits.
7-Keto-DHEA
This ingredient reduces cortisol levels at the cellular level. Because cortisol prevents stored fat from being burned, this ingredient reduces its abilities.
CLA
An important fatty acid, this ingredient has shown to destroy fat cells and support spot reduction.
Caffeine
A popular fat burning ingredient, caffeine is necessary to boost metabolism and promote weight loss.
A powerful stimulate, caffeine influences the nervous system by enhancing energy and focus, providing individuals with an increase in physical performance as it works to burn fat and increase metabolic levels.
Raspberry Ketones
Raspberry ketones are responsible for promoting weight loss. This ingredient increases the function of the metabolism and the breakdown of fat while affecting the hormone adiponectin, responsible for regulating glucose levels and the breakdown of fatty acids.
Synephrine
This stimulant is beta-adrenergic and naturally occurs in the body. Structurally similar to catecholamines, it helps break down fat cells and burns fat cells.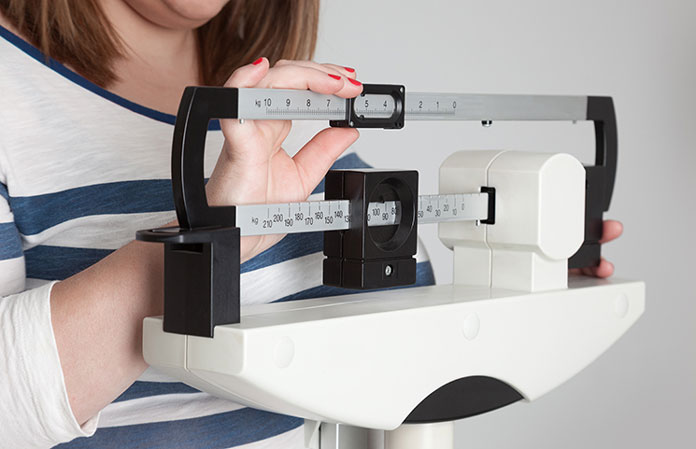 Purchasing LipoBurn Topical Fat Burner
LipoBurn is available for purchase on the company website (www.MindAndMuscle.net). The topical treatment is currently available for $26.99.
[vc_btn title="Click Here To See Our #1 Recommended Weight Loss Supplement" style="3d" shape="square" color="juicy-pink" size="lg" align="center" i_icon_fontawesome="fa fa-info-circle" link="url:https%3A%2F%2Fsupplementpolice.com%2Ftop-weight-loss-supplement|title:Our%20#1%20Recommended%20Weight%20Loss%20Supplement|target:%20_blank" button_block="true" add_icon="true"]