When it comes to coffee, people are getting progressively picky. Ten or twenty years ago, most people bought their coffee from donut shops or made a drip brew at home, paying very little attention to the beans, brewing method, or products added to their brews. In the past several years, however, this has changed.
Now, local coffee shops are opening up on every street corner, offering unique brewing options that utilize expertly roasted beans. The change is due to the realization that the best coffee comes from the best beans brewed in the best methods.
Wicked Joe is passionate about coffee. Since the company's inception, Wicked Joe has dedicated itself to sourcing and roasting the best beans possible, so customers can get the flavors and aromas they expect from a superior cup of coffee. With a wide range of product options, Wicked Joe is able to make brewing coffee at home an experience, rather than just being a habit.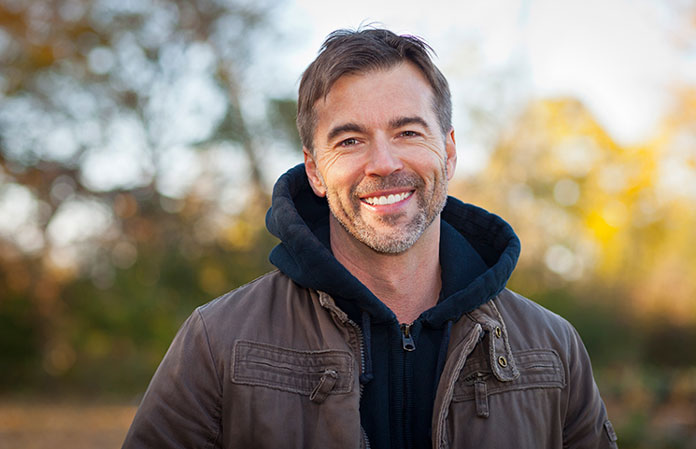 About Wicked Joe Organic Coffees
Family owned and operated, Wicked Joe Organic Coffees is a company that has committed itself to two very specific ideals. The first is that coffee beans need to be of the highest quality and expertly roasted, providing the best of the best for customers. Wicked Joe has met this ideal by using a state of the art certified roaster in order to make the most delicious and fragrant coffee imaginable.
The second ideal held by Wicked Joe is that companies need to be sustainable in order to guarantee their long-term success and to protect the environment. The company uses only Fair Trade, certified organic beans that are grown on sustainable farms and coops. With these dynamic partnerships, Wicked Joe can truthfully say to its customers that it is taking the best steps to produce the best coffee.
Over the years, the popularity of Wicked Joe and its superior business practices and products has allowed the company to grow. While Wicked Joe used to only offer single origin coffees, the company has expanded its line to include blends and decafs. Also, Wicked Joe is sells superior brewing supplies that work perfectly with the company's beans, offering the most aromatic and authentic brewing methods for users.
What Makes Wicked Joe Organic Coffees Different
The biggest difference between Wicked Joe Organic Coffees and other coffee companies is the amount of research and work the company puts into roasting its coffee beans. Wicked Joe uses the Loring Smart Roast, which is a machine unlike any other. Not only is this machine state-of-the-art, but it also uses an innovative Flavour-Lock Roast Process that allows the company to craft superior roasts.
The Flavour-Lock Roast Process uses a closed loop roasting setting, allowing the gas burner to both superheat spent air while also heating clean air for the ideal roasting environment. By turning a typical two-step process into one, Wicked Joe creates a more stable system that improves the consistency in flavor, something unseen in any other roaster.
Another huge way Wicked Joe has worked to differentiate itself from its competitors is by putting the sustainability of its company at the forefront of all decisions. The coffee industry is notorious for being unsustainable, from the actual growing of the coffee to the roasting and packaging process.
However, Wicked Joe decided this would not be the case, opting to work with sustainable, Fair Trade farmers in order to get the best beans imaginable. Just as important, Wicked Joe makes sure its manufacturing processes are all designed to save energy. The Loring Smart Roast mentioned above is energy efficient.
Due to the unique one-step roasting process used by the machine, Wicked Joe is able to decrease its energy consumption by about 80%, while simultaneously reducing greenhouse gas emissions. This dedication allows coffee lovers to drink the most delicious coffee with peace of mind, knowing their coffee suppliers are doing everything possible to protect the environment.
Most coffee companies sell their beans and expect customers to know the best ways to store, grind, and brew the product. However, another way Wicked Joe is different is that the company makes sure its customers are completely informed. Not only is Wicked Joe transparent about its manufacturing processes, but it also breaks down how its coffees should be cared for, so customers can get the best tasting coffee consistently.
On the company's Brew at Home website page, customers will learn about how to store their beans, the best grinds to use for each brewing method, and which brewing style will best fit customers. From filters and cleaning to measuring and water, Wicked Joe provides all the information customers need to make the best cup of coffee.
Products Sold by Wicked Joe
As mentioned above, Wicked Joe has grown over the past few years, expanding its product lines to include blends. All single origin coffees, blends, and decafs offered by Wicked Joe can be found on the company website (www.WickedJoe.com). The company also sells brewing supplies and Wicked Joe merchandise for dedicated customers.
[vc_btn title="Click Here To See The Top Rated Brain Supplement" style="3d" shape="square" color="juicy-pink" size="lg" align="center" i_icon_fontawesome="fa fa-info-circle" link="url:https%3A%2F%2Fsupplementpolice.com%2Fbest-selling-nootropic|title:Top%20Rated%20Nootropic|target:%20_blank" button_block="true" add_icon="true"]