The Vitality Extracts 7 Chakra Lava Stone Diffuser Bracelet is an accessory that helps you maintain balance in your body for optimum mental and physical health. You can wear the bracelet with any ensemble to promote the peaceful nature that you need.
What Is The Vitality Extracts 7 Chakra Lava Stone Diffuser Bracelet?
When you experience health problems, you may try to visit the doctor and remedy the problems with medication. However, when you understand how your energy connects with different areas of your body, you can make changes with simple meditation and focus. That's where the 7 Chakra Lava Stone Diffuser Bracelet comes in.
The Vitality Extracts 7 Chakra Lava Stone Diffuser Bracelet features seven beads that symbolize each area of your body that needs balance. The colors indicate which chakra they can help with the healing, but the only way it can help you is by understanding what importance your chakra s have in your life.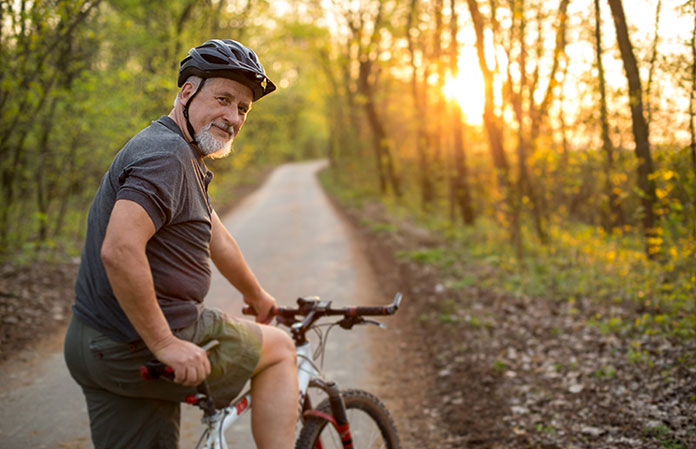 The Seven Chakras
To understand why this bracelet is helpful, you need to know some information about the seven chakras it helps.
The first is the Root Chakra, or the Base Chakra, which is accessed with the red stone on the bracelet. It is found at the base of your spine, and gives you the support you need to maintain your security and confidence. When this chakra is out of alignment, you may experience fatigue, backpain, and even depression. You can heal this chakra with exercise, red stones, and any essential oils with this hue.
Next is the Sacral Chakra, or the spleen chakra. You will find this area in your lower abdomen, right below your bellybutton. It's related to your wellbeing and sexuality, along with your emotions. When you don't have the right balance, it can lead to substance abuse, depression, and even issues with your sex organs. You can heal it with the orange stone, along with other clothing and food that is orange.
Your solar plexus is the third chakra, which is in your upper abdomen and stomach. When it's in the right balance, you will notice a boost in your self-confidence, control, and even just your personality in general. However, digestive issues and even memory loss can happen without that balance.
To remedy the problem, the yellow stone can be combined with detoxification regimens, yellow clothing, or food, and even puzzles.
The Heart Chakra is the fourth, and it's characterized by the green stone. It's found in your chest, just above your heart, and it controls your ability to find joy and love in your life. With no balance, you may suffer from breathing problems, issues with your blood pressure, and even breast cancer.
To heal this area, the use of the bracelet can be combined with quality time with your family, green foods, green essential oils, and green clothing.
The fifth chakra is your throat. When it has the right support and balance, you'll be able to rely on healthy communications between yourself and your loved ones, since you'll feel more trusting. However, without that balance, you end up with thyroid and hormone problems, and your struggle with menopause can become more severe. You can remedy this issue with blue gemstones, singing, and even just changing the color of your clothing to blue.
Your sixth chakra, also known as your third eye chakra or the brow chakra, is characterized by the indigo stone, and it's located between your eyes on your forehead. It's connected with your intuition and even your decision-making skills.
Without the balance you need, sleeping problems are prevalent in your life, and you struggle to retain information. However, you can regain the structure with indigo food and clothing, along with time underneath the stars in meditation.
The Crown Chakra is the final area of your body that needed balance, which is found within the violet tone. This chakra is in the top of your head, and it helps you connect with the universe around you.
Without balance, you are more prone to mental illness and can even suffer from rashes. You can regain control by focusing on your dreams and creative efforts, and by including violet stone, clothing, and oils in your routine.
Vitality Extracts 7 Chakra Lava Stone Diffuser Bracelet Price
To purchase the chakra bracelet for yourself, your cost will be $13.95. However, there are multiple discounts that you can receive, depending on the size of your order. After browsing through the website, use the applicable code below to reduce yoru total cost:
$50 order or more: GIVEME10 for 10% off
$75 order or more: GIVEME20 for 20% off
$100 order or more: GIVEME30 for 30% off
If you purchase three bracelets, you will not have to pay for the cost of shipping.
Contacting the Creators of Vitality Extracts 7 Chakra Lava Stone Diffuser Bracelet
If you have any questions about the use of the bracelet, or about the stones, you can speak with the customer service department. They can be contacted through an email to [email protected], or by calling (888) 895-4361.
The customer service team is available seven days a week from 9:00am to 5:00pm PST.
Vitality Extracts 7 Chakra Lava Stone Diffuser Bracelet Summary Review
If you've recently been experiencing some frustration in your life, you may notice that what your body needs is balance. To find balance, the 7 Chakra Lava Stone Diffuser Bracelet helps to remind you of each chakras role.
[vc_btn title="Find Out More Information On Food Grade Diatomaceous Earth" style="3d" shape="square" color="juicy-pink" size="lg" align="center" i_icon_fontawesome="fa fa-info-circle" link="url:https%3A%2F%2Fsupplementpolice.com%2Ftop-diatomaceous-earth|title:Highest%20Rated%20Diatomaceous%20Earth%20Supplement|target:%20_blank" button_block="true" add_icon="true"]