Regenasure Glucosamine – or just Regenasure for short – is a brand of vegetarian-derived glucosamine, a popular nutritional supplement for joint health in both humans and pets.
Here's our Regenasure review.
What Is Regenasure Glucosamine?
Regenasure is a specially formulated type of glucosamine, a patented formula made by agricultural company Cargill. In this context, Regenasure is the source of glucosamine used by a specific company, Kala Health, which uses Regenasure in all of its joint health and anti-aging supplements for both animals and humans.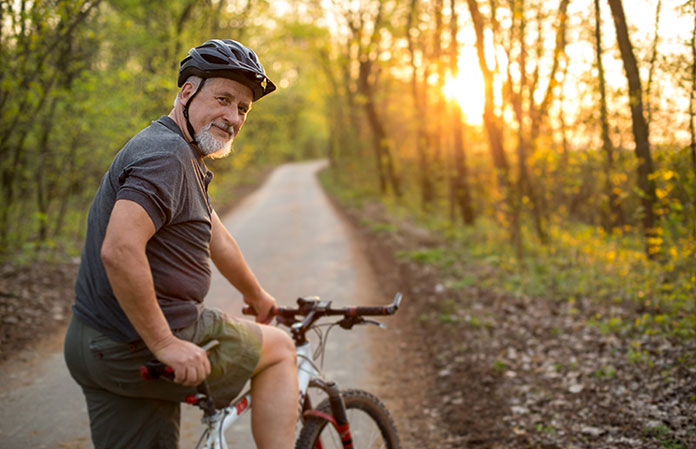 Regenasure Glucosamine Features: How Does It Work?
Glucosamine is an amino sugar, which is an important building block used for creating and repairing cartilage. This makes it an excellent supplement for anyone who suffers from joint pain related to a lack of cartilage and is a common ingredient in joint pain supplements for not just humans but in animals that often suffer from joint pain as they age, particularly larger breeds of dogs.
Regenasure is a 100% vegetarian source of glucosamine. Unlike many other glucosamine products, which are sourced from shellfish, Regenasure is hypoallergenic, made in the United States, and is manufactured through a patented fermentation process from a US-based vegetable source.
This makes Regenasure, which is Generally Recognized as Safe (GRAS)from the US Food and Drug Administration, about three times as pure as traditionally-sourced glucosamine products.
Who Makes Regenasure Glucosamine?
Regenasure is made by Cargill. The products containing Regenasure that we're reviewing here are manufactured by Kala Health, a health products company founded in 1997 by cousins Ronald Breteler, Ph.D. and Ir. Paul Klein Breteler (Paul Breteler received a degree in industrial engineering, hence the "Ir." Title).
Kala makes supplements for both people and pets, with Dr. James StClair, a veterinarian, in charge of the creation process for Kala's pet products line.
Kala Health has offices in Massachusetts, Connecticut, Washington and Idaho. Its warehouse is located in Traverse City, MI, while its manufacturing center is in Oakdale, CA.
Kala's overseas business is run by two sister companies, Kala Health International, located in The Hague, The Netherlands, and Kala Health Asia, located in Singapore. Additional distribution centers are located in Malaysia, Thailand, Latvia and Australia.
Regenasure Glucosamine Ingredients
Regenasure Glucosamine uses 100% plant-sourced glucosamine, created through a fermentation progress patented by Cargill. This makes it a completely vegetarian source of glucosamine.
Regenasure Glucosamine Pricing
There are several different Kala Health products that contain Regenasure. These products are joint health supplements that have a number of different ingredients.
For humans, Kala Health sells a Joint Support Combo supplement that contains Regenasure as well as Ester-C, Condroitin, and methylsulfonylmethane (MSM), an organic sulfur that aids in joint health. A 120-tablet bottle of Joint Support Combo costs $22.97; a 360-tablet bottle costs $39.97.
For dogs Kala Health sells several varieties of its Arthrix joint health formula that contain Regenasure. There are three versions of these products: Arthrix Plus, Arthrix Low Allergen, and Arthrix Plus HA, retailing for $47, $49, and $52.95 respectively.
Shipping is free on orders over $45 in the United States. Shipping costs on orders below that threshold are a flat $5.99 in the US.
International shipping rates, and shipping to Alaska and Hawaii, are calculated separately.
Regenasure Glucosamine Reviews: What Do Customers Have To Say?
Kala Health products containing Regenasure are relatively well-reviewed on Amazon, though they may not have many reviews for each product.
Joint Support Combo has a perfect 5-star rating over 4 reviews, while the Arthrix line has between 4 and 4.5 out of 5 stars, with around 60 reviews spread between the three products.
Pros:
Quality Ingredients – Reviewers have commented on the high-quality ingredients used to make these Kala Health products.
Noticeable Improvements – Taking these supplements regularly, or providing them to your pets regularly, seems to provide some measure of noticeable improvement to joint pain sufferers.
Cons:
Slightly Expensive – These products are on the expensive side, and some customers have pointed this out.
Awful Smell – The smell of some of these products is a bit questionable. The Arthrix products are especially pungent, though this doesn't seem to be a hindrance to most dogs.
Large Size – The size of the tablets can be a bit overwhelming, especially the size of Arthrix pills.
Many pet owners admit to having to break them up and crumble them for smaller animals or those who have trouble chewing.
Should You Buy Regenasure Glucosamine?
Kala Health products with Regenasure seem to work relatively well, though they are a bit on the expensive side. However, suffering from less overall joint pain is likely worth it.
[vc_btn title="Click Here To See The Best Joint Supplement" style="3d" shape="square" color="juicy-pink" size="lg" align="center" i_icon_fontawesome="fa fa-info-circle" link="url:https%3A%2F%2Fsupplementpolice.com%2Fbest-joint-supplement|title:Top%20Joint%20Supplement|target:%20_blank" button_block="true" add_icon="true"]