Nothing is more fun as a girl during childhood than a sleepover. Collecting friends for a fun night together always seems to be exactly what the doctor ordered to relieve stress and form lasting bonds with people who matter.
In fact, any girl can probably tell a few fun sleepover stories about their childhood or even their college years. This year, both Cosmopolitan and bareMinerals Makeup have declared the 9th day of May to be "National Sleepover Day."
The Celebration: National Sleepover Day
National Sleepover Day is more than a celebration to get together your friends at a mutual location and throw on your pajamas. If you find yourself in New York City, make your way to Times Square for where the real festivities begin.
At 3:00pm EST, Olivia Culpo will be hanging around, getting attendees involved in many different programs and freebies. Culpo is a major influence in the fashion and beauty community, but her main claim to fame is her major win for Miss Universe in 2012. She is only the second person from the United States to ever win the title, following Brooke Lee about 15 years before.
By joining Culpo in Times Square, attendees will get access to makeovers with bareMinerals products and representatives. There will be plenty of opportunities for photographs, whether you want to lounge on the oversized bed, or get a customized pillowcase. The whole point of the sleepover celebration is to promote the strength of female friendships, and the important role they play. However, bareMinerals has their own efforts in mind as well.
The Makeup
The celebration isn't just a party to get makeovers and fashion advice. Instead, it comes in the perfect timing with a new campaign and line of products from bareMinerals – the Original and Matte Foundation Broad Spectrum SPF 15.
The best part about the new foundation is the tagline – "Makeup So Pure You Can Sleep in It." One of the biggest faux pas you can usually make is to leave makeup on overnight, since it can clog pores and cause blemishes. The bareMinerals brand has always maintained how healthy and nourishing their products are, but they put their formulas to the test with the new foundation. There isn't a single preservative in the blend at all, which is what most other foundations contain that clogs your pores.
To ensure that each blend is just as healthy during sleeping hours as they are while awake, the creators have even put it to the test themselves. In a study that lasted an entire month, participants kept on their makeup from bareMinerals every night for a month, and their complexion remained unchanged.
When applying the bareMinerals Original and Matte Foundation Broad Spectrum SPF 15, complete coverage is easy and effortless, even though it won't look like there's any makeup at all. The coverage lasts for about 8 hours, making it easy to put on your makeup at 6:00pm for dinner, and still head to bed without the need to wash your face.
While it goes on as a powder, it has the smoothness that consumers normally appreciate of cream. It's up to you how heavy the coverage is, which is not something that most other products allow you to control.
About bareMinerals
The bareMinerals brand is a great way for anyone to improve their makeup each morning. The healthy blends are available as foundations, eyeshadows, lip colors, and even skin treatments, but all the options have staying power that most other brands can only dream of.
If you want more information from bareMinerals about their products or the celebration, they can be reached with a call to (888) 795-4747, or an email to [email protected]. The customer service team is available from 8:00am to 11:00pm EST, and is open on every day but Sundays.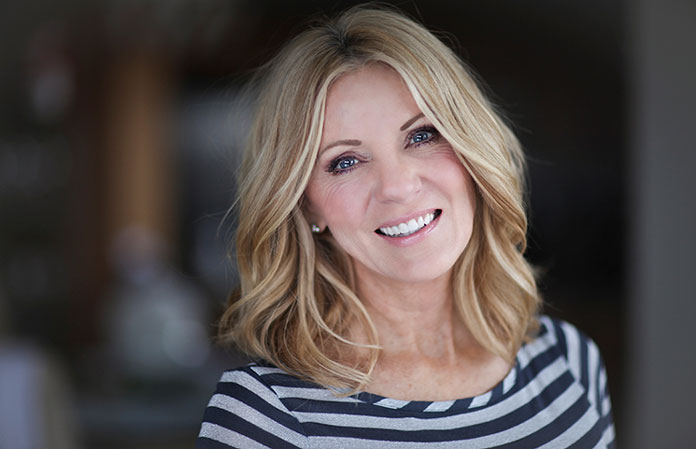 Learn More About National Sleepover Day
Even if you decide to have a sleepover at your own home, you should still try to swing by and get your own goody bag. However, if you're part of a sorority, the National Sleepover Day celebration is already sending kits around the country that offer all the swag you'll get at the event – pillowcases, totes, eye masks, and the brand-new makeup.
On National Sleepover Day, celebrate with your closest gal pals, put on your slippers, and enjoy a late night of Truth or Dare and margaritas.
[vc_btn title="Click Here To See The Top Rated Sleep Aid" style="3d" shape="square" color="juicy-pink" size="lg" align="center" i_icon_fontawesome="fa fa-info-circle" link="url:https%3A%2F%2Fsupplementpolice.com%2Fbest-sleep-aid|title:Top%20Rated%20Sleep%20Aid|target:%20_blank" button_block="true" add_icon="true"]