Yeast is a Beast Probiotics – or simply "Yeast is a Beast" for short – is a probiotics-rich dietary supplement designed specifically for women's health needs. Here's our Yeast is a Beast review.
What Is Yeast Is A Beast Probiotics?
Yeast is a Beast is a proprietary probiotics blend in tablet form designed to promote optimal urinary tract health in women.
Each bottle of Yeast is a Beast comes with 30 tablets, with a typical does being 1 tablet a day for maintenance or 2 tablets a day for "intense support" – i.e. while suffering from a urinary tract infection (UTI).
Yeast Is A Beast Probiotics Features: How Does It Work?
Yeast is a Beast supposedly promotes good urinary tract health through the specific probiotic strains that lower vaginal pH through the creation of lactic acid, making it an inhospitable environment for the types of bacteria that can cause UTIs.
The product also contains ingredients (detailed below) that may prevent bacteria from taking hold within the urinary tract.
In addition to these properties, Yeast is a Beast also helps support digestive health.
Who Makes Yeast Is A Beast Probiotics?
Yeast is a Beast is made by LoveBug Nutrition, a New York City-based company that was founded by husband-and-wife team Ben and Ashley Harris.
LoveBug is dedicated to providing better overall health through its probiotics products.
LoveBug has several different varieties of probiotics geared towards general health, health for children and infants, and immune system support in addition to Yeast is a Beast.
Yeast Is A Beast Probiotics Ingredients
Yeast is a Beast contains five different strains of Lactobacillus, a beneficial bacteria present in the human body.
Lactobacilli work by transforming sugars into lactic acid, and are normally found in the vaginal canals of many women, especially those of Caucasian descent.
The strains included in the product include L. plantarum, L. gasseri, L. frementum, L. brevis, and L. reuteri.
These strains were chosen ostensibly because of their antimicrobial and antioxidant properties.
Yeast is a Beast also contains a cranberry extract component under the brand name of Cran-Gyn.
Cranberry has been linked to better urinary tract health, and is thought to make it harder for harmful UTI-causing bacteria to adhere to the urinary tract.
Yeast Is A Beast Probiotics Pricing
Yeast is a Beast is carried by several major retailers such as Target, Wegmans, and Fairway. Prices vary per store but are typically around $28 per bottle of Yeast is a Beast.
Amazon also carries the product, usually at a slight discount.
LoveBug offers direct sales of all of its products on a monthly subscription basis. Monthly shipments of Yeast is a Beast cost $28.95 and come with monthly newsletters, exclusive access to promotions, free shipping on all orders, and a three-month "Gut Health Learning Course."
Yeast Is A Beast Probiotics Reviews: What Do Customers Have to Say?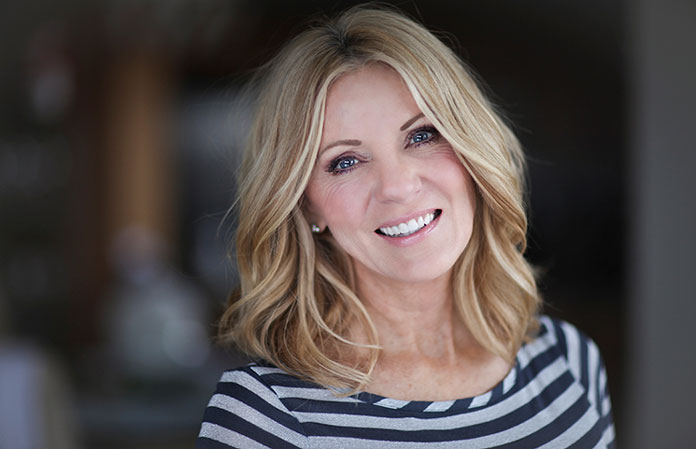 Yeast is a Beast has a bevy of positive reviews on Amazon.
Out of the 114 reviews, a full 86% of them are 5 stars, leading to the product having a 4.5 out of 5 star rating.
Pros:
Seems to Be Effective – many users rate this product very highly for helping to minimize the severity and frequency of their UTIs.
Cons:
Cost – while there are few negative reviews, one theme has come up time and again: the cost. With retail prices approaching $30 after taxes and/or shipping, this makes Yeast is a Beast generally about $1 a tablet.
This is a bit pricey for many people, especially since the product is designed to be taken once a day for maintenance purposes and twice a day during UTI outbreaks.
Unreliable Reviews – many of the reviews left for this product include information that customers received discounts from LoveBug for writing these reviews.
This could compromise the reliability of these reviewers, and in turn the reliability of the product as a whole.
Should You Buy Yeast Is A Beast Probiotics?
Urinary tract infections are some of the most painful and irritating ailments that women can suffer from.
More than that, they can also lead to dangerous kidney infections when untreated.
This makes managing UTIs an important part of women's health.
Yeast is a Beast seems to support better women's health by making the vagina less hospitable to the kinds of bacteria that lead to UTIs. At least, that's if the reviews left for the product can be trusted.
The fact that some reviewers were compensated by LoveBug does raise some eyebrows about the truthfulness of these reviews.
However, it seems unlikely that the company bought off more than 80 5-star reviews – more than a few of these reviewers were convinced the product works without being bribed with free or discounted products.
If you can spare the cost, Yeast is a Beast is likely a decent supplemental treatment for UTIs.
Of course if you feel you may be suffering from a urinary tract infection, be sure to see your women's health practitioner as soon as possible.
[vc_btn title="Click Here To See The #1 Rated Probiotic" style="3d" shape="square" color="juicy-pink" size="lg" align="center" i_icon_fontawesome="fa fa-info-circle" link="url:https%3A%2F%2Fsupplementpolice.com%2Ftop-selling-probiotic|title:Top%20Rated%20Probiotic|target:%20_blank" button_block="true" add_icon="true"]