There are many factors that make it difficult to maintain a regular sleep schedule and achieve healthy, restful sleep. Insomnia and poor sleep hygiene are extremely common in modern society, with more than 30% of the population experiencing ongoing sleep issues that have a significant health impact.
The body uses the sleeping hours to perform a broad spectrum of essential biological functions. The creation of new cells and the healing of damage occurs during sleep, so regular sleep is essential for fitness enthusiasts and individuals seeking to build new lean muscle mass. The body also removes toxins that build up over the course of the day during sleeping hours, which speeds up the metabolism, enhancing fat loss.
Most importantly, however, the immune system of the body is dependent on a healthy sleeping schedule. Without eight hours of restful sleep nightly, or two full REM cycles, the immune system, begins to function poorly, resulting in an increased frequency of illness.
Poor sleep also causes inflammation, which can induce serious health conditions like inflammatory bowel syndrome and neurodegenerative disorders such as Parkinson's if left unattended over the long term.
While factors such as melatonin production and avoiding stimulants before bed contribute toward poor sleep, one of the most important factors that contribute to healthy sleep is temperature. More than 75% of the total population experience difficulty sleeping during the summer months, which is primarily due to increased temperatures at night.
A new sleep aid solution that has recently completed an incredibly successful crowdfunding campaign on popular crowdfunding site IndieGoGo is providing individuals that suffer from poor sleep with a revolutionary new temperature control system that dramatically improves sleep health.
The Kryo Sleep Performance System is a water-based, app controlled mattress topper that significantly improves sleep frequency and boosts REM cycles.
In this article, we'll check out the Kryo Sleep Performance System and find out how it works to help you decide whether it's worth backing this innovative new sleep aid.
What Is The Kryo Sleep Performance System?
The Kryo Sleep Performance System is a groundbreaking new way to improve sleep quality that focuses on temperature maintenance in order to induce restful sleep. The core concept behind the Kryo Sleep Performance System is that the human body is able to attain far more restful and restorative sleep at lower temperatures, and focuses on bringing down body temperature in the sleeping hours.
Instead of cooling the air around the bed, the Kryo Sleep Performance System works by placing a cooling mat over the top of the mattress that can bring the temperature of your bed down to as low as 60℉, or 16℃. This temperature change is able to increase sleep efficiency by up to as much as 20%, improving the ability of the body to attain an REM sleep state.
The Kryo Sleep Performance System has been one of the most successful recent crowdfunding programs, and in the funding period attained 375% of its original goal, bringing in over $218,00 USD from thousands of eager backers around the world and grabbing headlines from news providers such as Digital Trends, TrendHunter, GearCulture, and Product Hunt.
Kryo Sleep Performance System Design & Features
The Kryo Sleep Performance System offers a number of unique design features that make it much more than a simple mattress cooler. The core Kryo Sleep Performance System unit consists of a cooler that attaches to a mattress cover, using water cooling that can be adjusted by one-degree increments.
Users are able to create customizable sleep temperature profiles that can be switched between at a touch of a button, and the entire unit is compact, comfortable, and super-thin.
Importantly, the Kryo Sleep Performance mattress topper offers a dual-system customization system that allows couples to select sleeping temperatures independently of one another.
One of the most unique features of the Kryo Sleep Performance System, however, is that it is controlled via a custom-designed smartphone app that is compatible with both iOS and Android.
The creators of the Kryo Sleep Performance System have also ensured that the Kyro offers a significant amount of cross-platform integration. The Kryo system is able to communicate with the FitBit, Jawbone, Misfit, NEST, and UP apps to share data, improve sleep efficiency, and enhance REM and deep sleep over time.
By pairing up with sleep tracking tools, the Kryo Sleep Performance System offers a "warm awake" feature that helps users time their wake up to optimize sleep efficiency.
The Kryo Sleep Performance System also offers a wide range of health benefits. The unique cooling system offered by Kryo has a positive effect on inflammation, making it ideal for individuals that suffer from joint pain and arthritic conditions. Sleeping in a cooled, temperature controlled environment also speeds up the recovery rate of athletes and bodybuilders, and can improve cardiovascular health.
The Kryo Sleep Performance System smartphone app provides a large degree of customization, making it possible to create complex cooling schedules, set alarms, and even integrates with IFTTT to create fully functional smart home efficiency.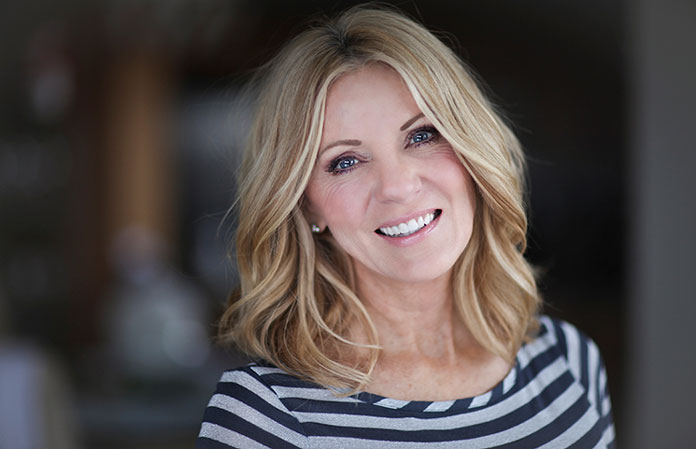 The Kryo Sleep Performance System Verdict
Sleep is incredibly important to the health, and although we spend more than a third of our lives in bed, many people neglect the comfort and efficiency of their sleeping environment. The Kryo Sleep Performance System is a unique and highly effective sleep enhancement solution that delivers a wide range of health benefits as well as promoting better and deeper restorative sleep.
If you're looking for a powerful and scientifically proven sleep aid that is able to integrate with sleep tracking devices and smart home management systems, the Kryo Sleep Performance System is a unique and powerful option.
[vc_btn title="Click Here To See The Top Rated Sleep Aid" style="3d" shape="square" color="juicy-pink" size="lg" align="center" i_icon_fontawesome="fa fa-info-circle" link="url:https%3A%2F%2Fsupplementpolice.com%2Fbest-sleep-aid|title:Top%20Rated%20Sleep%20Aid|target:%20_blank" button_block="true" add_icon="true"]