Getting older isn't easy, especially when it comes with health conditions and issues that can make life more challenging and inconvenient, unless one has the right tools on hand.
One common problem that affects a large portion of the population is a decrease in hearing capabilities. Oftentimes, those who grow older struggle to hear well and while there are many underlying causes, a hearing aid is usually the right solution.
Of course, for those who are looking for a hearing aid may realize that such products are extremely expensive and worse yet, they fail to provide users with the hearing capabilities they need to get through the day more easily. With that, this review would like to introduce a new device called Eargo.
What Is Eargo?
The Eargo is a nifty new hearing aid on the market that is designed to be the "hearing aid of the future." The product is compact, comfortable, and most importantly – it is nearly invisible.
Those who add this hearing aid to their lifestyle can enjoy from a product that enables them to hear better, but in a completely discrete way. Users do not need to worry about their friends, family, co-workers, and others noticing that they've got a hearing aid on.
Cleared by the FDA
Hearing aids are considered medical devices, which means they must be reviewed by the FDA to ensure that they work well and are able to meet user needs. In this case, Eargo Plus has been cleared by the FDA.
At this stage of the process, it essentially means that the product is substantially equivalent to other hearing aids on the market and by achieving such a designation, it is appropriate for market distribution. Further, the certification safeguards that the brand has also provided reasonable assurances that the device is safe and effective so that when users at it to their lifestyle, they get what they expect.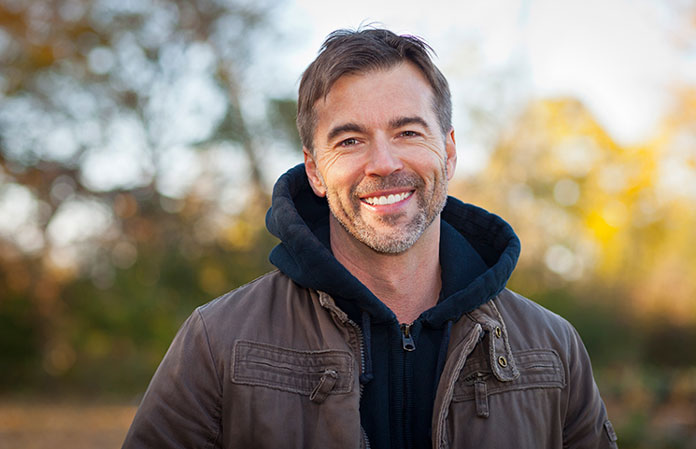 Featured In The Media
There are numerous considerations to take into account when choosing a product, one of which is the device's media mentions. In many cases, products that have received positive feedback tend to work more effectively and reliably than other options.
Fortunately, Eargo Plus has been mentioned by various media sources in a positive light. For example, media sources such as TehcCrunch, Gizmodo, GeekWire, and Popular Science have all mentioned how futuristic, invisible, and comfortable the product is. With these qualities, users can feel confident that they are making a quality decision for their hearing aid needs.
Different In Every Way
The Eargo Plus Hearing Aid is different from most of the other hearing aids on the market. Actually, the brand explains that its device is different in "every way." Those who use this device will notice a difference between it and other products on the market. To help users determine just what this product does and how it can help them, the brand has established a help line that interested individuals can call.
When speaking with an agent, users can ask all of the questions they need to make a decision. Further, callers are bound to learn that the Eargo Plus features award winning technology. The material used is soft, breathable, open-fit, and it features a level of flexibility that makes the product feel and look invisible.
To date, the brand has developed its device in two different sizes so that users can ensure that they are getting a comfortable and easy fit. According to the brand, its device is so comfortable that users forget that they are wearing them.
The Benefits of Eargo
There are many benefits to be had when one adds Eargo to their lifestyle. Here are the main advantages of this device so that users know what to expect:
Virtually Invisible
The first advantage of this product is that it is virtually invisible. That is to say, the product fits within the ear canal discretely, comfortably, and without any issues. When wearing the product, others will be unable to notice it – unless they actually look within the ear.
Superior Comfort
Second, the device provides users with a superior level of comfort. Unlike other hearing devices, this one features revolutionary flexi fibers that hold the device in place and that float within the ear. With the comfort levels of this product, users often forget that the hearing aid is in place.
Crisp and Natural Sound
Third, the device offers users crisp and natural sound. As the brand explains, the flexi fibers are designed in a manner that lets only the low frequency bass sounds pass so that the high treble sound is amplified. This capability enables users to experience natural and clear sound regularly.
Easy to Use
Finally, the device is extremely easy to use. It is rechargeable and it comes ready to work once the user receives it in the mail.
Eargo Plus Review Summary
Ultimately, those who are ready to get started with Eargo Hearing Aid may want to visit the brand's website today to learn more and to contact the help line if they have questions. Further, the product can be purchased through the brand's site as well.
[vc_btn title="Click Here To See The #1 Rated Hearing Aid" style="3d" shape="square" color="juicy-pink" size="lg" align="center" i_icon_fontawesome="fa fa-info-circle" link="url:https%3A%2F%2Fsupplementpolice.com%2Fhearing-aid-info|title:Top%20Hearing%20Aid|target:%20_blank" button_block="true" add_icon="true"]