Although growing old includes a number of advantages such as not having to deal with the existential crisis that a lot of younger individuals experience, it also comes with its share of problems. In fact, aging causes a plethora of health issues as the body becomes weaker with time and less functional.
For example, the body produces less collagen which not only has consequences on the skin but also on joints, bones, and ligaments. Moreover, the brain starts to naturally deteriorate which can negatively affect cognitive functions such as memory, focus, and alertness. Thus, getting older can also be a confusing and scary time.
This period is especially difficult for women due to the fact that they not only have to experience the consequences that come with aging but also have to deal with the undesired side-effects that are caused by menopause. Menopausal symptoms include mood swings, hot flashes, night sweats, weight gain and even hair loss.
Menopause can make women feel like they don't really belong in their own bodies anymore. In order to minimize the symptoms related to this natural evolution of the female body, a lot of individuals consume dietary supplements that provide users with essential nutrients known to help regulate hormonal balance.
Pueraria Mirifica Plus is a herbal product that has been demonstrated to effectively improve the condition of women going through either perimenopause or menopause. This supplement safely reduces hot flashes and enhances energy levels which promote dynamism. In this article, we will outline the benefits of this natural solution.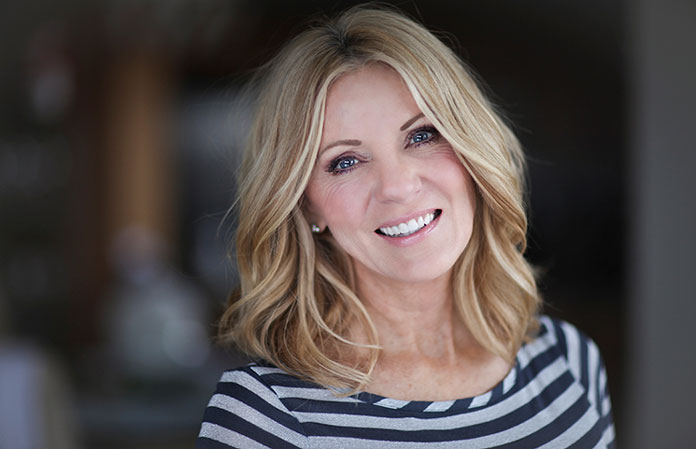 The Benefits Of Pueraria Mirifica Plus
Amata Life is a company that has been created by Dr. Northrup in order to help women experience menopause as an empowering process rather than a frightening and frustrating time. Therefore, the brand distributes a number of potent products that alleviate the symptoms that come with this transition.
Pueraria Mirifica is the key ingredient used in most of the Amata Life supplements. Pueraria Mirifica Plus contains 60 capsules formulated with this powerful South-East Asian plant which has been clinically proven to provide a plethora of health benefits. In fact, this product promotes vitality, supports sleep, and reduces hot flashes.
The Amata Pueraria Mirifica Plus formula contains nutritious components such as the Thaï plant of the same name, vitamin B12, and B6 as well as Biotin. The product also includes Kelp extract, folic acid, and selenomethionine. This dietary supplement is a safe, clean, and healthy alternative to prescription drugs that unfortunately often fail to provide any relief.
The roots of Pueraria Mirifica have been used for over seven centuries for their potent health benefits. Found in Thailand, this plant is also called Kwao Kura and has only been discovered recently by the Western market that has qualified the herb as having rejuvenating properties. In fact, products that include this botanical ingredient have been demonstrated to reduce aging signs such as fine lines and wrinkles.
Moreover, Kwao Kura has been proven to effectively improve discomfort caused by menopause in a safe manner. A study conducted in 2007 and published by the Medical Association of Thailand has demonstrated that the plant is healthy and effective due to its content in potent phytoestrogens.
Amata Life Pueraria Mirifica Plus Availability and Pricing
Amata Life is a company that develops effective herbal supplements that are meant to help women embrace the changes that come with menopause without the concomitant discomfort. Pueraria Mirifica Plus is a powerful product that efficiently reduces menopausal symptoms such as hot flashes, weight gain, and moodiness. You can order this safe and natural solution online from the brand's website for $29.95 USD.
[vc_btn title="Click Here To See Our #1 Recommended Vitamin Supplement" style="3d" shape="square" color="juicy-pink" size="lg" align="center" i_icon_fontawesome="fa fa-info-circle" link="url:https%3A%2F%2Fsupplementpolice.com%2Fbest-vitamins|title:Our%20#1%20Recommended%20Vitamin%20Supplement|target:%20_blank" button_block="true" add_icon="true"]