An astonishing 83 percent of adults in the United States drink coffee. And, let's be honest here, no one enjoys a bad cup of coffee, but sometimes we do it anyways because of our love for the beverage.
Now, what if you could enjoy a hot cup of great tasting coffee every morning – or those occasions you need an afternoon pick me up, or enjoying it socially with company.
The Nucucina French Press Coffee Maker (or tea) Press can give you that quality taste, every single time.
The Truth About Coffee
Although coffee drinkers worldwide enjoy coffee simply because of the taste, or perhaps even the habit of it, good quality coffee can in fact, be good for you.
Increased Alertness
Coffee is great way to focus while at work, before an exam or during a long drive. Caffeine stimulates your nervous system and helps regulate intestinal functions of the body. Having said this, all good things should also come in moderation!
Stimulates Breathing
Caffeine dilates and opens airways which is great for those facing any type of breathing difficulties like Asthma or Bronchitis. People who have just had surgery performed are often recommended to have caffeine to stimulate their breathing.
Rich In Antioxidants
Antioxidants helps protect the body against free radical damage such as diseases, cancer and even premature aging.
Coffee Is A Diuretic
The caffeine present in coffee helps the body to produce urine, which in turn helps the body to flush out more toxins. Just be aware that although this is good for you, it does increase the frequency and quantity, so drink responsibly.
So, imagine waking up to your alarm and what better way to help you get out of bed is a quality tasting cup of coffee made with your very own press. And, we should note that this press is also great for tea drinkers as well!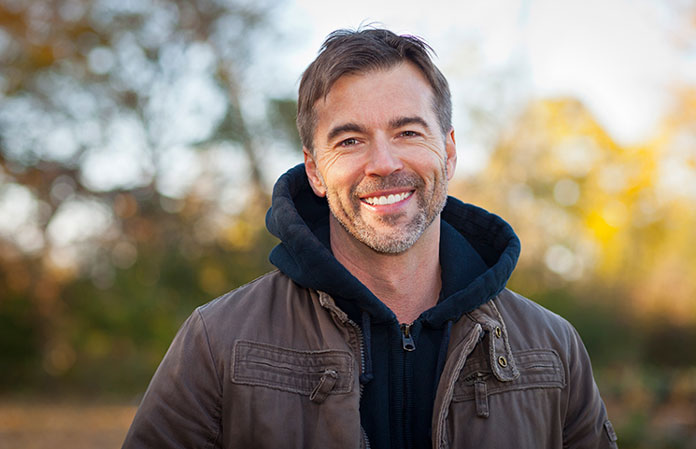 Nucucina French Press Coffee Maker Features
Built-in double mesh filter which is reusable and prevent 99% of coffee grinds or loose tea from making their way to your cup
Comes with a measuring spoon and two (2) additional filters
Perfect for coffee, tea, espresso and even a cold brew coffee!
One (1) liter carafe that is both easy to read, and measure
Travel friendly!
Dishwasher safe and easy to clean
Its attractive design makes it perfect for a countertop display as well – because, would you agree we often enjoy things more so, out of pretty machine? Coffee houses knew what they were doing when they started displaying beautiful coffee presses in customer's views, and this machine is no different. Except now, you have the benefit of this display in your own home!
How To Order Nucucina French Press Coffee Maker
The Nucucina French Press Coffee Maker can be purchased on Amazon for $22.95 (a savings of $24.05 right now!) Shipping is free on all orders more than $25.00 in the United States (International rates may vary)
This coffee press comes with a customer satisfaction guarantee. Which means, if you are not 100% happy with your purchase, simply reach out to the company – and they will ensure your satisfaction is met.
In addition, this coffee press comes with a two (2) year warranty.
In their words … 'designed for coffee lovers, by coffee lovers' – does it get much better than that?
Having a cup of coffee (or tea) in the morning is a common trend, and it doesn't need to result in simply going through the motions. Nucucina wants you to enjoy that perfect cup of coffee, every time. From their attention to detail in its design, and its overall function will not disappoint.
There is no longer a need to settle for those premade tea bags or ones full of artificial flavors and colors, or K-cups that end up costing you much more than an average taste – consider Nucucina Coffee Press for your next cup!
[vc_btn title="Click Here To See The Top Rated Brain Supplement" style="3d" shape="square" color="juicy-pink" size="lg" align="center" i_icon_fontawesome="fa fa-info-circle" link="url:https%3A%2F%2Fsupplementpolice.com%2Fbest-selling-nootropic|title:Top%20Rated%20Nootropic|target:%20_blank" button_block="true" add_icon="true"]