ConstiClear is a supplement that helps to reduce constipation with a carefully-selected blend of ingredients. The remedy is meant primarily as a preventative treatment, though it helps with mild cases of constipation.
What Is ConstiClear?
Constipation is something that strikes every person at some point. Whether it is an imbalance of nutrition, or caused by antibiotics, there is one aspect that cannot be debated – the pain. Consumers that suffer through even just one day of constipation find themselves with unquenchable pain in their abdomen.
To make matters worse, the discomfort only increases as the user attempts to evacuate their bowels. Sometimes, a gentle laxative is the best solution, but ConstiClear wants to help.
ConstiClear's website states that most people cannot get the relief they need, since other brands do not include all the ingredients that are crucial to digestive health. However, their blend is all about giving the right nutrition to the body to improve the ongoing struggle with constipation.
With consistent use of ConstiClear, consumers:
May eliminate the cause of their discomfort
May promote a healthier environment in the GI tract
Even though the FDA does not regulate supplements, ConstiClear is produced in a facility that has received FDA approval to support the notion of how healthy it is.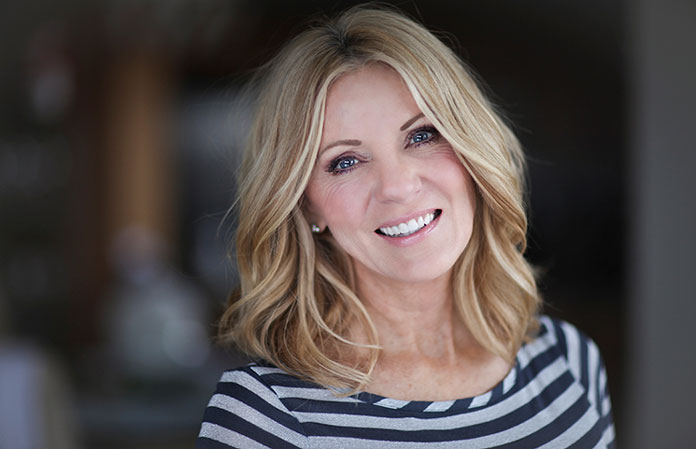 How Does ConstiClear Work?
Within the ConstiClear, the creators have combined the use of 12 critical ingredients to help consumers move along the end of the digestive process. Those ingredients are:
Psyllium husk
Papaya leaf
Mangosteen
Black walnut leaves
Glucomannan
Oat bran
Apple pectin
Flax seed powder
L-acidophilus
Prune
Read on below to find out why each of these ingredients are helpful in ending the struggle with constipation for good.
Psyllium Husk
Psyllium Husk is an impressive source of fiber, and it helps to cut the excess of toxins and waste found in the intestines. It is often found in other supplements to treat symptoms of IBS and diarrhea as well.
Papaya Leaf
Papaya leaf offers a healthy supply of vitamins and minerals. However, it is the antioxidants that help to breakdown the proteins that the user consumes for easier evacuation.
Mangosteen
Mangosteen is available in many natural treatments for intestinal issues. They help to promote more moisture in the intestines, to improve the ability to eradicate waste. This ingredient is geared more toward the preventative aspect, rather than the treatment of a current issue.
Black Walnut Leaves
Black Walnut Leaves offers a balance of omega-3s, juglone, and other ingredients to reduce toxins in the body. It also removes potential parasites, which could be the reason for the digestive issues in the first place. It is meant to be used alone or in a supplement to promote a laxative effect.
Glucomannan
Glucomannan is a water-soluble fiber, which is helpful with constipation issues. By improving the content of Glucomannan in their body, consumers can also eliminate toxins and promote weight loss.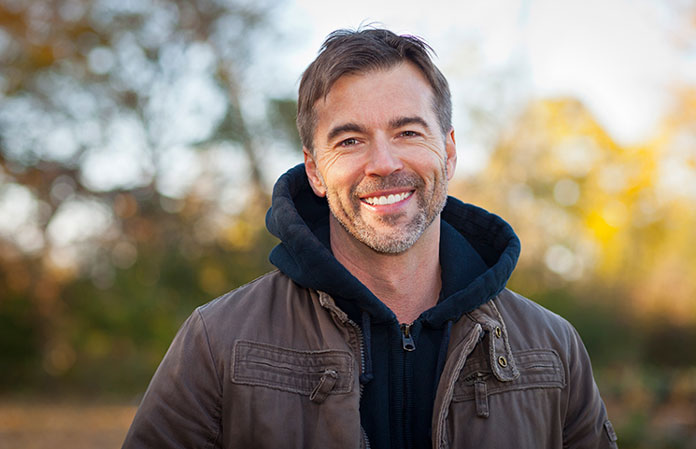 Oat Bran
Oat bran is an obvious source of fiber for many consumers. However, it also helps to balance the good and bad cholesterol that can enter the body, offering support to the heart.
Apple Pectin
Apple Pectin offers fiber support and balances out cholesterol for healthier bowels and a healthier heart.
Flax Seed Powder
Flax Seed Powder is necessary to the support of cell membranes. It triggers the metabolism, cuts the struggle with inflammation, and has been used in traditional medicine for many types of illnesses.
L-Acidophilus
L-acidophilus is used in the formula as probiotic support. Probiotics are meant to reduce unhealthy and toxic bacteria from the GI tract, helping to promote healthier absorption of nutrients. With the supported climate of the intestines, consumers can reduce the issues they face with the digestive process.
Aloe Vera
Aloe Vera is often used to topically treat burns and other minor injuries. However, when consumed, it can be used as a laxative. As the body digests it, Aloe Vera also helps to purge toxins in the colon and blood.
Prune
Prunes are one of the better-known remedies for constipation, since it offers a mild laxative. It also features antioxidants to promote better health in the intestines.
Pricing For ConstiClear
The total cost of ConstiClear will depend on the package selected by the user. Choose from:
One bottle for $49.95
Two bottles for $69.90 ($34.95 each)
Three bottles for $95.85 ($31.95 each)
Four bottles for $111.80 ($27.95 each)
Five bottles for $124.75 ($24.95 each)
Six bottles for $139.80 ($23.30 each)
Since everyone's circumstances are different, there is a chance that the ConstiClear may not work for the user's difficulty. The company offers a money-back guarantee of 60 days, allowing the consumer to get a refund upon returning the product within that timeframe.
Contacting The Creators Of ConstiClear
The website offers extensive information about the various aspects of ConstiClear, but consumers may still have questions that they want to discuss. The customer service team offers a fill-in form on their contact page, but individuals can still contact them direct via phone or email.
ConstiClear Review Summary
ConstiClear is a helpful way to stop constipation with a blend of ingredients that is gentle and safe, but incredibly effective. The various fiber contact, probiotics, and antioxidants are the reason that the body is easily nourished and protected against new struggles with constipation.
Rather than taking an overwhelming laxative, consumers can use ConstiClear for a healthier body going forward as well.
[vc_btn title="Click Here To See The #1 Rated Probiotic" style="3d" shape="square" color="juicy-pink" size="lg" align="center" i_icon_fontawesome="fa fa-info-circle" link="url:https%3A%2F%2Fsupplementpolice.com%2Ftop-selling-probiotic|title:Top%20Rated%20Probiotic|target:%20_blank" button_block="true" add_icon="true"]