When an individual is on dialysis it means that he or she is undergoing a process in which waste products and excess fluids are drained out of the body. This process is done for patients' whose kidneys are unable to filter blood, which ultimately results in kidney failures. How does one recover from dialysis? This is where Nepro with Carb Steady comes into play.
Nepro ensures that patients who are on dialysis regain lost nutrients. With a procedure like dialysis, not only are the wastes eliminated, but so are good nutrients within the body.
To better understand the usefulness of the Nepro with Carb Steady, this review will breakdown this product in terms of its purpose, its ingredients list, the current flavors offered, its features, its uses and where to get hold of them.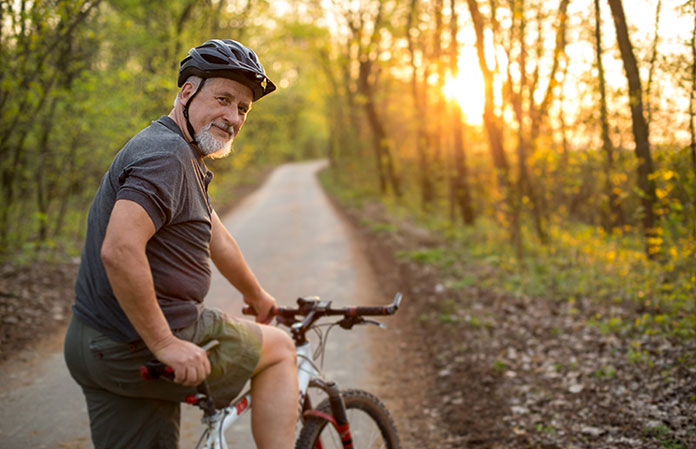 What Is Nepro?
Nepro is a therapeutic nutrition made specifically to help patients on dialysis (stage 5 chronic kidney disease) gets the essential nutrients their bodies require. This product is made to be used via tube or oral feeding. Let's take a closer look at the ingredients found within the products.
What Are The Ingredients Used To Create Nepro With Carb Steady?
The following is a list of ingredients used to make the formula of the Nepro with Carb Steady: water, corn syrup solids, caseinates, high oleic, safflower and canola oil, milk protein isolate, sugar, corn maltodextrin, glycerine, short-chain fructooligosaccharides and less than 1% of the following:
Soy lecithin
Natural and artificial flavorings and coloring
Calcium, sodium and potassium citrate
Choline and Chromium chloride
Salt, Sodium Molybdate, Potassium Iodide, Sodium Selenate
Ascorbic acid
L- Carnitine, Taurine, Zinc Sulfate, d-Alpha-Tocopheryl, Ferrous Sulfate
Niacinade, Calcium Pantothenate, Pyridoxine Hydrochloride
Manganese and Cupric Sulfate
Thiamine Chloride, Hydrochloride, Riboflavin
Phylloquinone and Cyanocobalamin
This product contains milk and soy ingredients, therefore consumers need to precautious if one has any type of allergy related to the ingredients found in this respective product.
Ultimately, this product will provide patients with dialysis raise and maintain albumin (a protein in the blood), enhance one's nutritional wellness and helps to manage one's blood sugar levels.
What Flavors Does Nepro Come In?
Currently, Nepro with Carb Steady comes in three flavors, which are: Mixed Berry Liquid, Butter Pecan Liquid and Homemade Vanilla Liquid. All flavors are suitable for many types of consumers such as those who are lactose intolerance. In addition, every Nepro with Carb Steady is Kosher.
What Are The Features Of Nepro?
Nepro with Carb Steady is an ideal product for patients on dialysis because:
Contains adequate calories
Contains a high source of protein
Is low in potassium
Is low in phosphorus
Is low in sodium
How Does Nepro Work?
The Nepro with Carb Steady is used via oral feeding or tube feeding. Nepro with Carb Steady also comes in 8-fl-oz bottle or can as well. When it comes to tube feeding, one must follow a healthcare professional's recommendations. In addition, this product must be pump fed at room temperature with an 8 Fr or larger tube. When used as a sole source of nutrition, one might need to add water to it.
Therefore, Nepro with Carb Steady can be used in many ways depending on each individual case; therefore it is crucial to ensure this respective product is not contaminated during preparation and its use. Most importantly, Nepro with Carb Steady must be used with 48 hours once opened.
Where Can One Purchase Nepro With Carb Steady?
Nepro with Carb Steady can be directly purchased via Abbott Nutrition or the following stores (and their online websites):
Walgreens
Rite Aid Pharmacy
Giant
Stop & Shop
Overall, Nepro with Carb Steady is an essential nutrition needed for patients with dialysis. This product fulfills basic needs the body requires such as protein, carbohydrate blend and other nutrients. This respective product is created in liquid form and can be consumed through many ways.
Ultimately, this product will help maintain blood sugar and cholesterol levels, enhances quality of protein found in one's blood and ensures that one is satisfied taste wise. For more information on the Nepro with Carb Steady and how beneficial it is for those who have any kidney related concerns, go to: http://nepro.com/neprocs
[vc_btn title="Click Here To See Our #1 Recommended Vitamin Supplement" style="3d" shape="square" color="juicy-pink" size="lg" align="center" i_icon_fontawesome="fa fa-info-circle" link="url:https%3A%2F%2Fsupplementpolice.com%2Fbest-vitamins|title:Our%20#1%20Recommended%20Vitamin%20Supplement|target:%20_blank" button_block="true" add_icon="true"]