High blood pressure is an extremely dangerous health condition that can develop into a range of serious life-threatening diseases. Determined by the force with which the blood pushes against the arteries, veins, and capillaries that carry it throughout the body, blood pressure changes continuously throughout the day, but when it remains high for a sustained period of time a significant health impact occurs.
High blood pressure is the leading cause of heart disease in the United States- more than 75 million adults in the US suffer from high blood pressure, accounting for more than 1 in every 3 people. Only half of all people that suffer from high blood pressure have the condition under control- the other half are at a high risk level of cardiovascular disease related death.
More than 1,100 people die every day in the United States as a direct result of high blood pressure, making it one of the most important health factors to pay attention to in order to retain long term health. There are many different causes of high blood pressure, with the most common being tobacco smoking, unhealthy BMI, obesity, a lack of physical activity, and high sodium diets.
There are a number of pharmaceutical options available to individuals that have been diagnosed with dangerously high blood pressure levels, but unfortunately many of these solutions cause unwanted and deleterious side effects. Common side effects induced by blood pressure medication include constipation, nausea, headaches, erectile dysfunction, anxiety, and chronic fatigue.
Fortunately, there are a number of completely natural strategies and methods that can be used to correct blood pressure levels and return to a homeostatic state of total body health, but it can be difficult to find a comprehensive, science-based, and trustworthy source of information regarding these practices. Many natural blood pressure solutions are marketed by supplement manufacturers that are more interested in selling their products than they are promoting the health of the population.
A new comprehensive natural blood pressure health guide composed by a team of expert doctors, however, is providing health-conscious consumers with a clinically proven, extensively researched system that is able to dramatically reduce blood pressure without the use of harmful medications. Blood Pressure Reversed is one of the most detailed, easy to follow, and effective blood pressure reduction strategies available on the market today.
In this article, we'll assess the Blood Pressure Reversed program and find out what it offers to help you decide whether it can help you improve your total body health and cut down on blood pressure medication use.
What Is Blood Presure Reversed?
Blood Pressure Reversed is a detailed lifestyle guide that is designed to help individuals suffering from high blood pressure in reducing their overall systolic blood pressure levels without the use of dangerous drugs. The Blood Pressure Reversed program is the brainchild of Dr. Joel Baumgartner, who founded the Rejuv Medical platform in order to provide the public with a fact-based source of blood pressure health information.
The Blood Pressure Reversed system draws upon the experience of five separate doctors that together possess more than a century of experience in cardiovascular health care and blood pressure reduction.
Rather than attempting to sell a supplement or product, the Blood Pressure Reversed system instead provides readers with reasonable, actionable information that results in a rapid drop in blood pressure to healthy levels.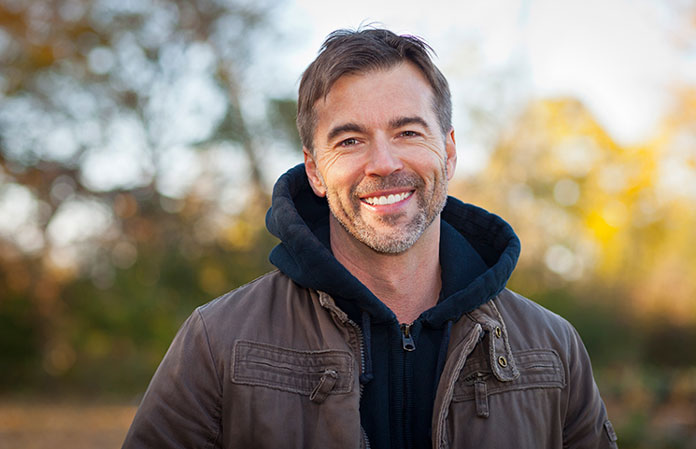 What Blood Pressure Reversed Covers
Blood Pressure Reversed is first and foremost a total lifestyle guide. The program works on the assumption that in order to reverse the negative health impact incurred by sustained high blood pressure levels, it's necessary to make a number of changes in dietary approach, exercise, and everyday choices.
Dietary strategy is one of the most detailed elements of the Blood Pressure Reversed system. Providing readers with a comprehensive meal plan and highly informative information on the best foods, ingredients, and diets to follow that lower blood pressure, the Blood Pressure Reversed nutritional strategy is based in science and backed up by conclusive scientific evidence.
The Blood Pressure Reversed system also shares with readers a number of techniques that can be used to reduce reliance on blood pressure medication, and how to eventually eliminate the need for them entirely. By regulating mineral levels and balancing the angio-tension renin cycle, the strategies provided by the Blood Pressure Reversed system normalize blood pressure and allow readers to return to healthy, normal life.
The Blood Pressure Reversed program also covers relaxation exercises that can be used to lower stress levels that contribute to high blood pressure. The entire Blood Pressure Reversed system consists of 37 different ways to lower blood pressure, a breakdown of how to get rid of dangerous prescription medications forever, and finally a guide to 77 different foods that lower blood pressure.
Blood Presure Reversed Review Summary
The Blood Pressure Reversed system the only comprehensive natural blood pressure normalization program available that has been written by a team of doctors, and provides some of the most actionable and effective advice on the market. If you suffer from high blood pressure and are tired of the side effects caused by blood pressure medication, the Blood Pressure Reversed system is definitely worth trying.
[vc_btn title="Click Here To See The Top Rated Blood Pressure Treatment" style="3d" shape="square" color="juicy-pink" size="lg" align="center" i_icon_fontawesome="fa fa-info-circle" link="url:https%3A%2F%2Fsupplementpolice.com%2Ftop-blood-pressure|title:Top%20Rated%20Blood%20Pressure%20Treatment|target:%20_blank" button_block="true" add_icon="true"]